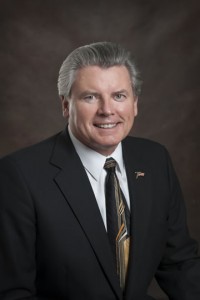 Raised in a family of tradesmen, building new homes was a natural progression for Bill Basic. Bill grew up working for his Father's home building company, Basic & Sons, who built new homes in the Midway Airport area for over 50 years on the southwest side of Chicago. There, he learned the concrete, masonry and carpenter contracting trades. Bill graduated college early and continued to work for his father.
Following Basic & Sons, Bill joined Pasquinelli Construction Co., absorbing many facets of the home building business while managing four subdivisions. It was at Pasquinelli where Bill learned about production housing and honed his skills in property management, building new homes, managing the trades, site selection and land development. Bill's tenure there launched the beginning of a successful career in home building and real estate development as well as the formation of many long-lasting business relationships.
Following Pasquinelli, Bill joined Burnside Construction Company as their Executive Vice President. "I have been fortunate to have worked with two of Chicago's icons in home building and have gained a wealth of knowledge and experience that continues to benefit our work today," said Basic.
In 1991, Bill formed Basic Development and with a partner in 1998 redeveloped the 192-acre Westgate Valley Golf Course in Palos Height. The result was the successful Westgate Valley Estates; a community of 910 units comprised of luxury estate single family homes, town houses, manor homes and mid-rise homes. Westgate Valley Estates was a coveted piece of infill property and sold out in less than two years.
Basic went on to develop and build new homes in Lockport, Bolingbrook, Gurnee, Plainfield  and now at River Crossing in Shorewood. With over 30 years of experience, Bill Basic has zoned, financed, developed and built over 5,000 new homes throughout Illinois, North Carolina and Colorado and has managed yearly production levels in excess of 500 homes.
Bill attributes his relationship building, his diversified background and client contacts to his company's longevity and success in the marketplace. Basic Development continues to thrive in new home building, developing land and construction management projects.
The Home Builders Association of Illinois (HBAI) honored Bill, inducting him into the Housing Hall of Fame in 2014 for a lifetime of achievement in the industry. Prior to that, he served two terms as President of that organization providing leadership during some of the most challenging times for the industry. Bill was recognized for spearheading industry campaigns that successfully promoted industry standards that advocated higher quality homes while keeping prices affordable.
"There is no greater honor than being selected by your peers to be part of an exclusive club such as the Home Builders Association of Illinois Hall of Fame," said Bill upon receiving his award.
Basic Development has resumed sales on over 40 homesites at River Crossing in Shorewood, introducing a brand new portfolio of new home designs with base prices starting from the $330s.